All in-stock items ordered before 2:00PM (Central Time) are still processed and shipped the same day.
Typical ground transit times are on the below map for all in-stock items.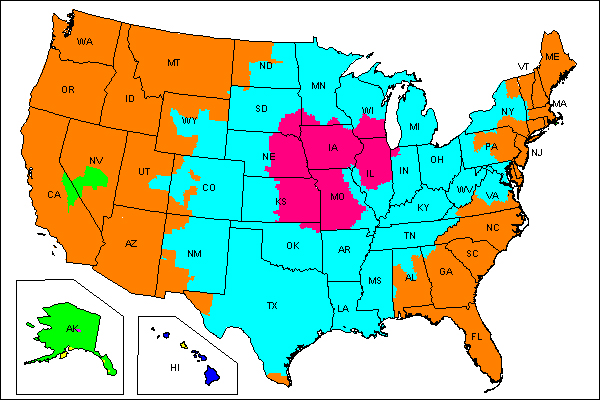 Shipping and insurance are additional on each item unless otherwise specified. If you require next day air or second day air, please contact us directly by phone. If a customer refuses shipment, they will not be shipped to again and WILL be charged for shipping. Prices are subject to change without notice. We can deliver to APO boxes via USPS but there are size limitations. Fedex and UPS shipments cannot be shipped to an APO. WS6store will not be held responsible for items that are lost or damaged if no insurance was purchased.
All returns must have a return authorization number provided by WS6store before they will be considered. Please contact us for return information only if there is a defective item. WS6store reserves the right to apply a restocking fee on any returned items and the minimum restocking fee is 15%. WS6store does not cover shipping on returned items. We do our best to satisfy all customers, therefore if there is a problem with an item please contact us immediately after item has been received.
International Shipments:
Effective 7/1/08: We are not currently accepting international orders at this time. Sorry for the inconvenience.